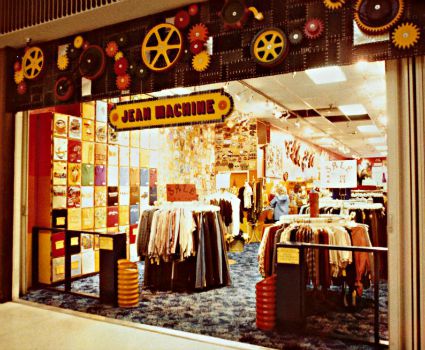 When: Saturday, 2:15pm
I may have found the lounge of my dreams, the bar-side of Hale's, way out in Portland's western suburbs. It was immediately apparent from the video lottery machines–everyone was talking about the new addition–comfy chairs on wheels, stained glass, and three out of five patrons (and both bartenders who overlapped shifts) women who weren't terribly young. At least two were seniors.
As if right on cue, a tan woman in a tank top and fitted shorts, with long dark blonde hair, walked in, and people started wishing her a happy birthday. Ok, so I immediately tried to guess which birthday internally, as that is one of my only superpowers.
She had been taken out to P.F. Chang's the night before and ate the best fried shrimp she ever had. Now, I'm curious about P.F. Chang's fried shrimp. Oh, and she was turning 49. (I might've guessed a few years younger, but this type of woman is confusing because they tend to have grown kids but also at least one little one still at home.)
The bartender who served me got off and sat on the other side of the bar next to the birthday girl, another blonde woman joined them, and along with the new bartender started talking about back-to-school shopping and reminiscing about Jean Machine, which was a clear signal that they were townies, so to speak, roughly my age.
I am now old enough to remember shopping in popular, regional clothing stores from the early '80s. I held my tongue. No one wants an interloper butting in. I did chat with the 60something sitting next to me because she commented on my winning streak. I cashed out at $90. More than enough for my bloody marys and french toast.
Age appropriate? Do I even have to answer?Honestly, I might question a young woman who chose to sit in the dark, drinking on a Saturday early afternoon when it was pure, hot sunshine outside. A couple of young men bumbled in as I was on my way out and they made me nervous.