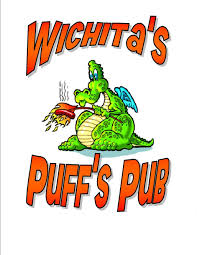 When: Thursday, 4:15pm. This happy hour jaunt before a dental appointment wouldn't be notable enough to mention if it weren't for a regular who had at some point stopped being a regular stopping in to chat with the bartender. They were discussing a long-time bartender who was no longer at Jake's.
He was now plying his trade at Puff's Pub. What?! I hadn't heard that name in easily 30 years. Puff's was the favorite hangout of the hostess I used to work with at my first job in 1989 at Hunan Garden in Gresham. This woman whose name slips my mind (though I do recall she had a baby named Nina because my sister babysat her when the hostess would go to Puff's at night) confounded me because her style was stuck in the '70s–curled hair, feathered away from her face, plaid midi-skirts, cowl-neck sweaters, chunky zip-up boots–but she didn't appear old enough to be frozen in time. Though, on second thought, the math might work. I guess it would be the equivalent of still having my teenage '80s look in the late '90s (which I did not) when I was mid-20s.
I'm now very curious about the 2019 Puff's Pub.
Age Appropriate? On the surface, Jake's, now owned by McCormick & Schmick, would seem like a classic middle-aged hang, but I was the only woman sitting inside the bar area at all.