I may have alluded to this before, but there's one form of media where women with gray hair are rampant in advertisements: wealthy people magazines.
I am very much not a wealthy person but I pretend with a few fancy credit cards (one which I have to cancel soon) and the very rare luxury hotel stay (which were paid for because I rented my house on Airbnb during the summer).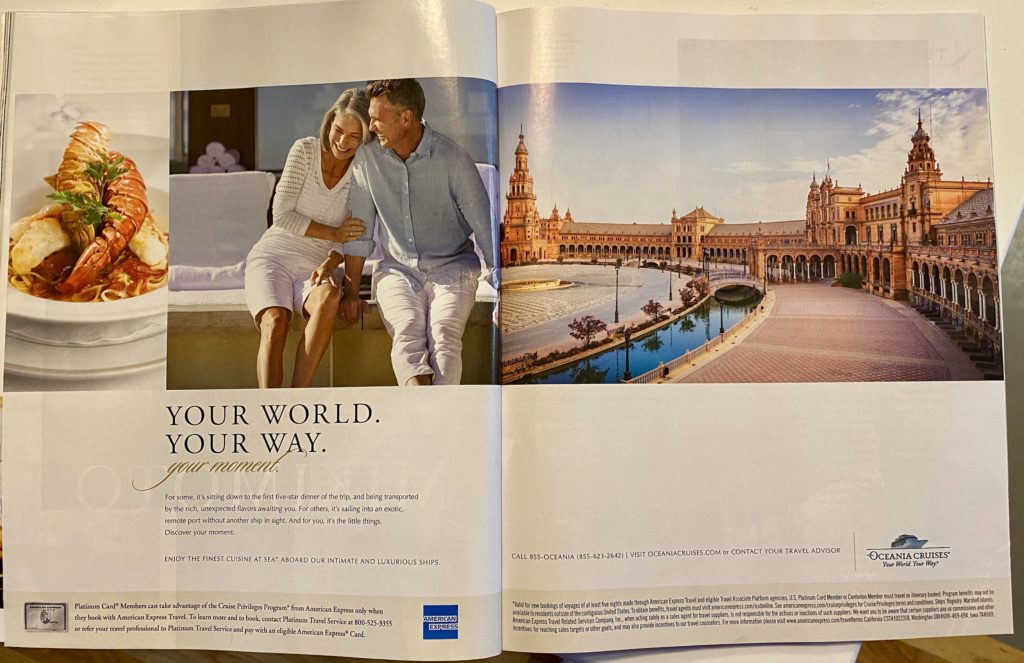 So, Departures, the magazine for AMEX platinum card users, almost always has an ad like above. (Anyone who watched Downton Abbey knows that upscale cruises, especially river cruises, are tailor-made for this genre of middle-aged human.)
And a quick skim through the Waldorf Astoria Magazine immediately turned up this ad for a pearl retailer with locations in Park City and Jackson Hole (no Santa Fe?)
The Four Seasons Magazine, however, disproved my theory and was far more youthful than I had expected. There was even an opinion piece about inclusive fashion, focusing on disabilities but also touching on race and size. No mention of age, though.