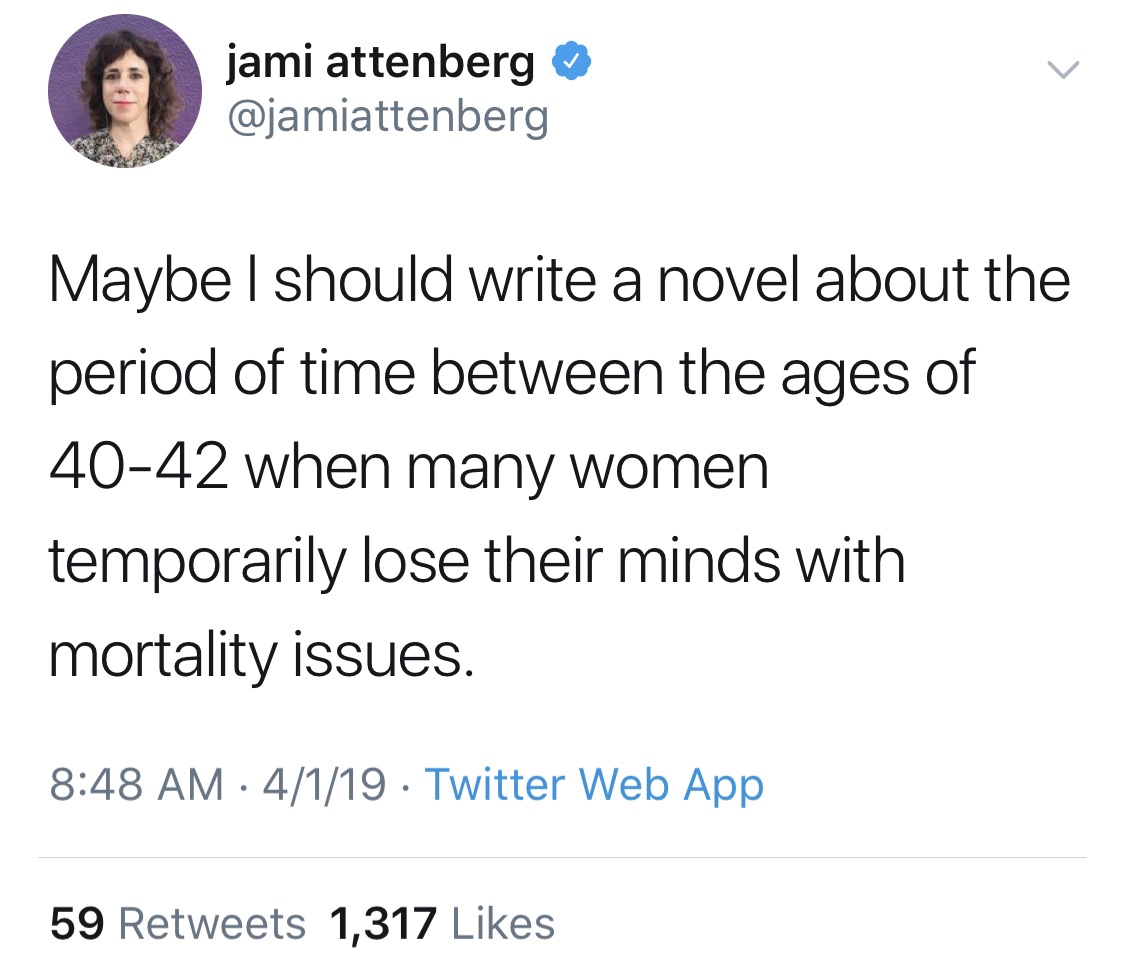 Is this a real thing? This was the age when I felt compelled to start this site, though I'm not 100% sure if it was spurred by mortality issues or petty competitiveness, as in millennials will most certainly "own" aging as the oldest members of that cohort are rapidly approaching 40. I can't let that happen. It's a ticking time bomb.
I've already seen inklings like how Glossier has started using gray-haired models in its ads (which I can't find on either Facebook or Instagram and it's making me crazy) and Instagrammy-type ladies are now embracing and showing off their gray hair while in wedding dresses and maternity wear. No! Just no.
One would think this would be a welcome development but it feels like further Gen X erasure.